Meet Staci! She is an amazing Coach on Team Resurrection and not only is she helping others change their life, she is ROCKING her results!!!!! Staci is truly an inspiration!!!! You look at her picture on the left and say, she can't lose any more weight! EXACTLY she is changing her body! She is transforming into muscle and fit!!!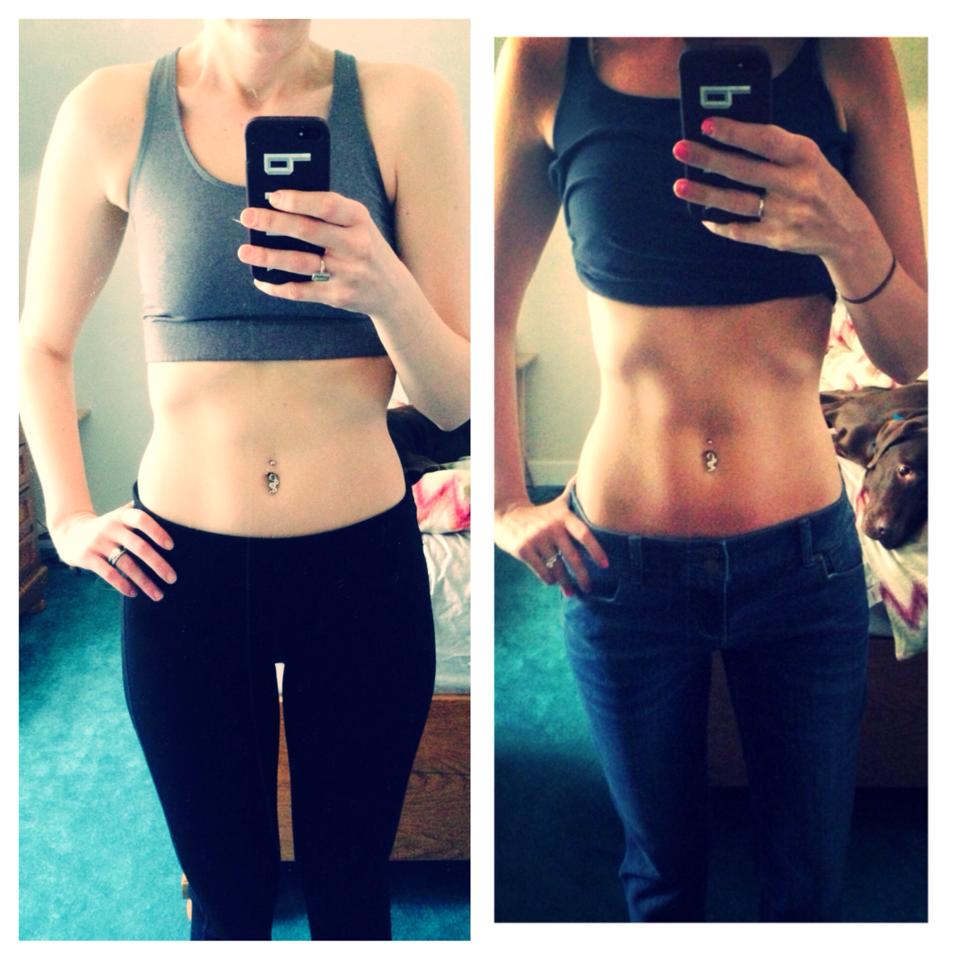 I asked Staci to share her journey and this is what she said, "I lost 4lbs and 6 inches overall. I started with 5 lbs weights and worked my way to 10 lbs by week 3!! (Week 1-5lbs, week 2-8lbs and week 3-10lbs!!) My endurance has increased and I could not believe that I was able to push through the workouts!! The first week was the hardest, believing you can make it through the 1 minute workout intervals was my biggest challenge!!! Once I broke out of my comfort zone and convinced myself I could push through the workouts I surprised myself!
I loved the program but it takes dedication! Meal planning was key for me! I will attach an example of my weeks meal plan color coded for each container I am allowed!
Before I started I thought this program was to help me with portioning but was blown away with the workouts!! They challenge me still on round 2!! I highly recommend this program but caution that discipline And planning ahead is required!! Hope this is helpful! If you need something else please let me know!!"
AMAZING how this program is to help you portion your food, but in the end can transform your whole life! Challenge you with workouts, Show you what you should be eating, and help you see the bigger picture of your journey! 
Take the Challenge
Fill out the form below so I can get to know you!