So you may have heard already because it seems like the world is coming to an end for some #21dayfix people!!!! HAHA BUT….. It will be ok!
The 21 day fix is available in a Challenge Pack only! You can pre order the base kit but it will not be available until mid march!
What makes 21 Day Fix unique?
• Portion-control containers take all the guesswork out of losing weight
• It's the simplest way to control how much you eat
• 30-minute workouts that anyone can do and fit into everyone's busy life
Who is the target audience?
Men and women who:
*Want to lose weight
*Don't want to make long time commitments
*Have tried and failed at complicated diet plans
*Don't want an extreme fitness program
*Have started their weight-loss journey with Shakeology®
*Are new to fitness, dieting, and weight loss
*Don't like "off-limits" diet plans or deprivation
What's included?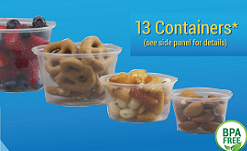 • 7 color-coded portion-control containers
• Shakeology® shaker cup
• 6 easy-to-follow 30-minute workouts
• 21 Day Fix Start Here quickstart guide and workout calendar
• 21 Day Fix Eating Plan that shows you exactly what to do
• 3 Day Quick Fix Guide, Autumn's secret weapon for fast weight loss
• Dirty 30 bonus workout
• Exclusive! You will get a FREE bonus workout—Plyo Fix (a $19.95 value)— when they order through ME!
who wants this hot item????? ORDER YOURS NOW BEFORE THEY ARE GONE!!!!!http://bit.ly/1infqHb