Today I want us to sit back and give thanks for the life we have, the opportunities that fall into our hands, and the ability to workout and be healthy! There are many people out there that cannot workout, don't have the resources to be healthy, and here we are reading this post wondering what simple tips we are going to get to lose weight!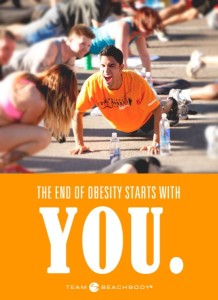 Can you imagine what it must feel like as a Dad or Mom who can't provide for their family, but knows that someone, somewhere, somehow made it possible for their family to have a meal. That's what we are doing together this month as Beachbody Coaches… For every Shakeology HD order or Challenge Pack sold beachbody is giving $10-20 to feeding America and the same back to you for a future order!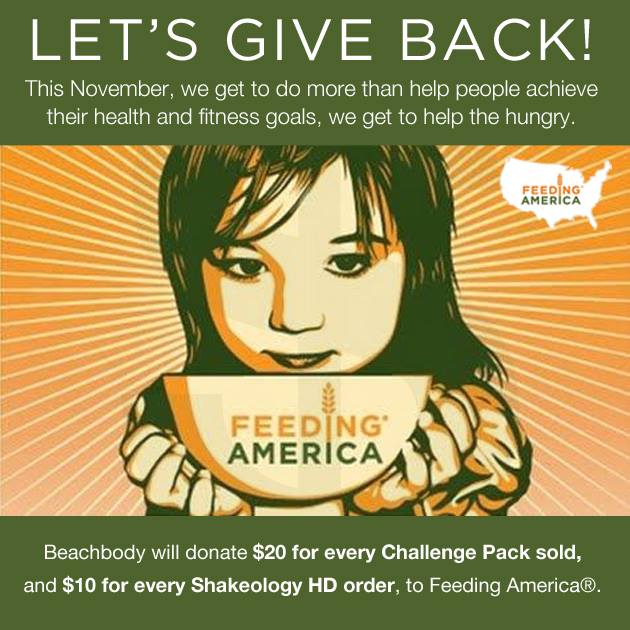 How would it make you feel knowing you contributed 180 meals this holiday season?!
In addition to the amazing thing Beachbody is doing, I personally am going to MATCH what my team together contributes to Feeding America!
In many ways, America is the land of plenty. But for 1 in 6 people in the United States, hunger is a reality. Many people believe that the problems associated with hunger are confined to small pockets of society, certain areas of the country, or certain neighborhoods, but the reality is much different.
Right now, millions of Americans are struggling with hunger.  These are often hard-working adults, children and seniors who simply cannot make ends meet and are forced to go without food for several meals, or even days.
It's time to educate ourselves about the causes of hunger in America. Feed America!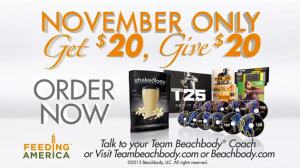 Want to learn about the child hunger facts? It is pretty sad and me as a mother this is one thing that hurts me more than anything! So I personally am pledging to provide 1000 meals!
GIVE THANKS TO YOUR HEALTH AND GIVE BACK!
Also take time to see what a Beachbhody Coach is and see if you would like to PAY IT FORWARD! I am giving New Coach Sign up Kits away while supplies last!
Have Questions? Contact me via the "Let's Talk" box or email me directly @ nminton24@gmail.com Not sure this is the route for you, lets chat about that! You can also subscribe to my newsletter for daily/weekly  health and fitness advice!

Comments
comments