As you saw my Black Friday Deals (which run until 12/2 @ midnight)! I am also running Small Business Saturday Deals and Steals! As a Beachbody Coach, I run my business from home, I am the boss, and I would say that I am a very small business! SO in honor of those who have a small business I will send you a free gift! What do I mean? If you join my team Today, until Monday @ midnight- I will give you a Free Package to get you started off right as a Beachbody Coach!
How do you earn the free product???
1. You sign up with me as your Upline/ Sponsor Coach! Go to my website here.
2. You will order a Challenge Pack of your choice, You get your 1st month of Shakolology ($129.95 retial), Fitness program of your choice, free shipping, Coach fee Waived ($40 initial cost) and a spot in my last coach camp!
3. Friend Request me on Facebook and send me a message that you signed up!
***Once you are signed up I will send you a Welcome Email and get your package out to you ASAP! I will add you to the coach camp on Monday and we will get off the ground running with the business!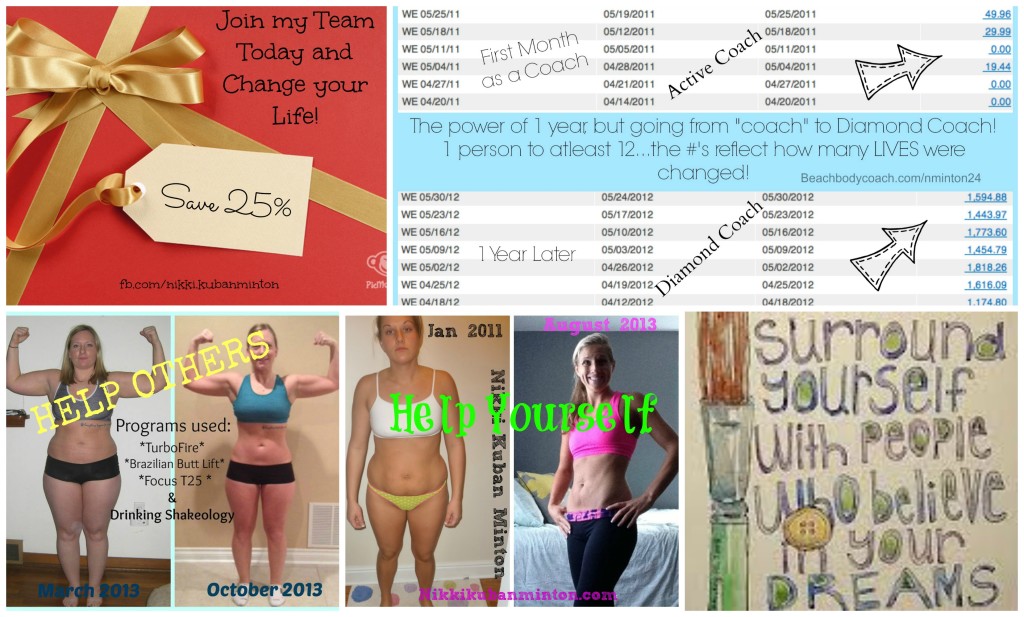 LOOKING FOR:
Driven
Passionate
Determined
Loves Health and Fitness
Has a fitness goal
Loves helping others
Wants to make extra cash!
Are you any of the above? Then join my Team today and you will be set up for Success! We will set goals, learn the business, and learn how to help others while helping ourselves!
Message me today with any questions @ nminton24.com or on my Facebook Page Nikki Kuban Minton
***I would love to have you on my team even if you have no idea what you are doing! I didn't either!!!! I just knew I wanted to share the amazing products Beachbody had to offer!
Join the Team
Comments
comments