Do you need change in your life? Need more energy, to get healthy, or to just get fit!? Then please continue to read and watch the videos!
If you are not ready to change- I would keep scrolling! 
What is a Beachbody Challenge???? Watch this 4 1/2 minute review on what is it!
Now is this something you would like to join??? Well you might be thinking, this is not for me! I could never do this… Well have you ever felt like this?
If you can relate to any or all of this above I would LOVE to help you reach your goals- feel good, lose weight, or even just get healthy! Message me NOW @ nminton24@gmail.com
I run a challenge group a month so even if this one is not going to work for you- message me and I will get you on the waiting list for the next one!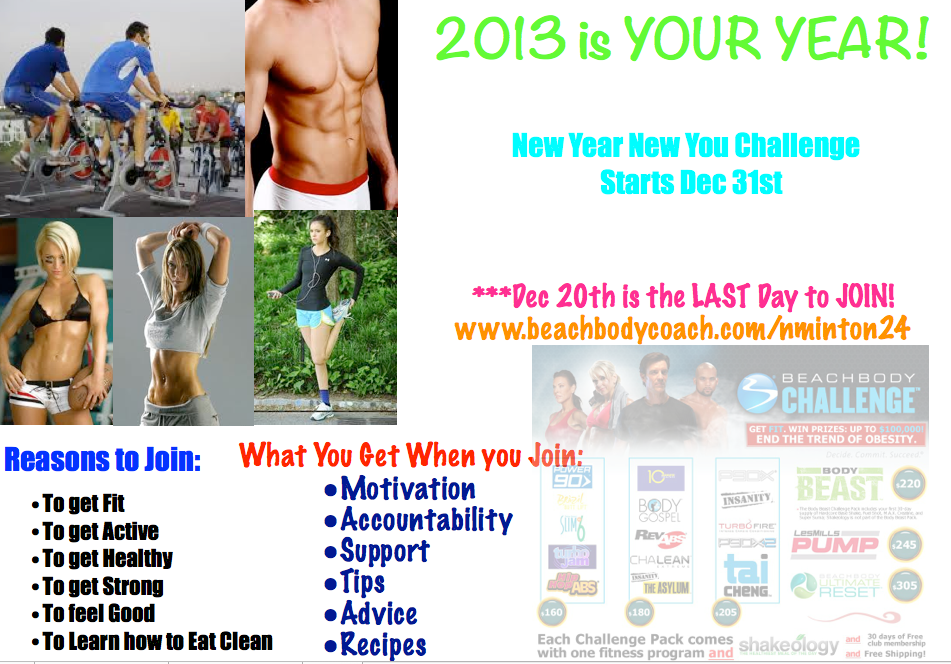 Join the Challenge TODAY