I have been on my journey for about 2 1/2 years and every time I look at my Day 1 picture it seriously motivates me to PUSH Harder, Become Stronger, and to be HAPPY!
The day I decided to jump on the Beachbody Bandwagon was when I hit rock bottom, I was MISERABLE, Depressed, and super Sad because I let my body get to this point without doing anything to change! I was taking my anger and frustration with myself out on everyone else around me, people that did not deserve it and were there to help me! I took the leap of faith and bought P90X off of an informercial with a credit card and on the payment plan because 1 I did not have the money and 2 I was not sure this was even going to work for me! 2 years later (after failing twice I decided it was time to go in full force) So I had a support group that helped me, supported me, and gave me advice to stay on track! (Now we call them Support/Challenge Groups). I got so much support that i needed to share this with everyone! So i did my duty as a Beachbody Coach and recruited other Mommas to join me on my journey!
Fast Forward 2 years and I have never felt better! I have completed 90% of beachbody's programs, There are several from low-high intensity, 10 min- and hour+, and from dance to weights! There is a program for everyone and with the help of Shakeology, the nutrition, and our support groups,  you are guaranteed to get the results you want in the time frame of the program!
This is my progress thus far! 168lbs to 138lbs…. and MANY MANY MANY inches off! Look at the face if nothing else! Depressed to HAPPY!!!! Crazy to see how my body and mind have transformed other the years and how much I can help others out there because I have been there and done that!
Do you need help you lose weight, get fit, get healthy, or just feel better in your skin? Message me nminton24@gmail.com today so I can help you reach your goals!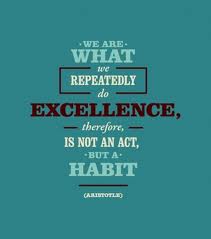 Comments
comments