It's all about what you are ready to COMMIT to! I have been doing Beachbody for 9 months now and LOVE IT, I have completed P90X, Insanity, and now onto P90X2.  Before I started Beachbody I was going to the gym- had a personal trainer, I tried EVERY Diet out there- whether it was a Diet pill, starving myself, or bingeing.  NOTHING WORKED FOR ME! I got to the point I was disgusted with my body, It was 18 months after I had my son, second child, and I was FED UP! I got so depressed that is was interfering with my marriage, my family, and me being a good mother! I knew I needed CHANGE! So, My coach Kati had talked to me previously and I finally said I AM IN! Within the First Month we started a Summer Slim Down Challenge which helped me stay accountable and on track, if I needed help with nutrition they were there! I have never thought there would be as much SUPPORT from a group of strangers than THIS TEAM! The motivation is INSANE!!! This is where my Journey started and I want to Pay it Forward and Help those out there that need help staying accountable, getting motivated, and having the support. YOU are WORTH IT! It is YOUR Life and YOU DESERVE THE BEST!!!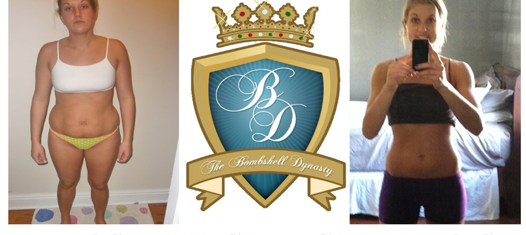 I'm  forming a Challenge group based on the Beachbody Challenge.   Here's the deal . . . it's simple!
FITNESS + NUTRITION + SUPPORT = SUCCESS
The commitment is 90 days of a Beachbody® workout program , Shakeology®, and the Challenge Group accountability page. You commit to the Beachbody workout program of your choice , Shakeology once a day, and a Challenge Group spot for accountability and support. We all work together and help each other WIN!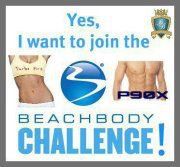 This is a proven and simple formula, and those who commit are much more likely to finish and GET THE ABSOLUTE BEST RESULTS!
—You do everything at home, on your time and your schedule. No in-person meetings or group workouts. (unless you come to fit club!!)
—Group interaction is all done on Facebook, so you can post along with the team each day.
So if you are SERIOUS about taking the Challenge MESSAGE ME NOW, so we can get you into the group and all of the commitments sorted out!!! I will help you the through the WHOLE Process!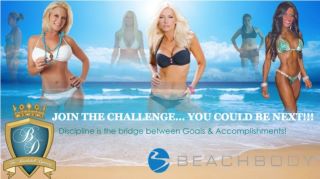 I will give you the LEAD- YOU HAVE TO RUN WITH IT!
Comments
comments