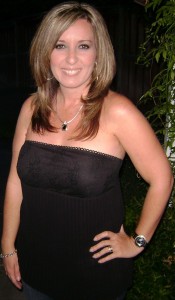 Racheal L.
Racheal lost 50 lbs and 4″ off her waist!
I'm a Shakeology junkie! I have it everyday, NO matter what! I actually perfer my shake over food . . . It keeps my eating clean, I don't have cravings for sweets, my energy is thru the roof, it keeps my mood positive, I can't say enough about how much Shakeology does for me!
What Racheal L. won:
$1,000
Tell us about your life before you started the program. How did you feel about yourself and your body?

 *
I was always small in high school, that's what everyone says right? I would look at pictures of the person I use to be and make excuses of why I couldn't be that girl anymore. I had kids, I was busy, I couldn't workout like I use to.Well, this was getting me no where and no matter what excuses I made for myself, it didn't make me like the girl I saw in the mirror anymore then the day before. I felt uncomfortable in every thing I wore, and I hated going shopping. What had happen to the girl that LOVED shopping? What happen to my love for eating good, healthy food? Over the years I slowly had put on weight and was just tired of not feeling good.
What inspired you to change your life and begin your transformation journey?

 *
Working out and eating healthy has always been something I care about, it just wasn't always at the top of my priority list.Two years ago my mother passed away at the age of 56, and it was at that moment that I decided to change my life, and my families. I realized I had let myself become someone I didn't know.I decided NO more excuses, and I owed it to myself and my husband and kids to be around for them. Not only did I want to feel healthy, I wanted to get my confidence back. I didn't feel good physically which of course was my reason for not working out. My health and my families health became my number one priority! I decided if we felt good, we could enjoy life everyday together with no excuses.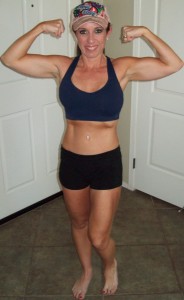 What is the greatest challenge you faced before beginning the program? How did the program and Beachbody® help you overcome that challenge?

 *
My greatest challenge was just STARTING! I would say ok, this week I'm gonna start. I think it was such a challenge to just start because I was afraid of failing. If I didn't try I couldn't fail. I was letting everything else in my life come before my health. Beachbody helped me with staying accountable! I didn't have to be afraid because I wasn't the only one who had these struggles. We all have personal struggles in our life and once I saw that other people struggled to, but made it to the other side, my competitive nature kicked in and that was all I needed! I have never looked back, and everyday I continue to set goals for myeslf and do whatever I can to reach them!
Why did you choose this particular program?

 *
I have done several Beachbody workouts over the past two years, but Insanity is what pushed me to the next level in my journey! I chose it because I LOVE Shaun T.'s attitude, he doesn't give up on you and DOES not except you giving up on yourself. He knows how TOUGH his workouts are, and he knows that not everyone can do every single move throughout the entire workout, but as long as you are giving your best, he motivates you to DIG DEEP!!
What in particular did you like about the program you chose?

 *
I LOVE that Insanity pushes you no matter what level you are at. Shaun T. never promises it will be easy, and he encourages you to hate him, to be mad at him, but promises you will love the results! He is right and his workouts deliver.
Describe the results you achieved with your Beachbody program. Which achievements are you proud of?

 *
The achievement I'm most proud of is I feel GREAT everyday! Feeling good and living life to its fullest was my biggest GOAL, and I can say I have reached it! My health was and continues to be my biggest motivator. I love life, and now have so much energy to enjoy it! I have motivated my friends and family to take care of themselves, and realize they deserve it! I'm really proud and honored to motivate anyone I can!
How has your life changed since completing your Beachbody program?

 *
My life is wonderful! I get up everyday excited and ready to take on everything life throws my way! Our health is a gift and we should not take it for granted. I have learned to look at food as fuel for my workouts, not something to reward myself with. My rewards come from feeling good about myself, and doing whatever I can to help others feel good too!!
My Stats
BEFORE
AFTER
Height
5'1
Weight
160
110
Dress/Pants Size
14
1
Waist
31
27
Hips
42
33.5
Chest
36
32
Right Arm
11
10.5
Left Arm
13
12.5
Right Thigh
27
20
Left Thigh
27
19
Body Fat %
29
13
as-of
06/25/2012
 IS THIS SOMETHING YOU NEED IN YOUR LIFE? IT HAS CHANGED SO MANY!!! I AM SO EXCITED TO SEE THE NEW YEAR RESULTS!
Comments
comments