Christina is an amazing person who is sharing her passion for helping others! She is a nurse which really shows she puts others before herself! Christina started her journey with Insanity on June 23 and took progress pictures on August 28. Christina would have been completed with Insanity, but she had to take 3 weeks off due to a back injury! But once she was cleared she got right back into the swing of things and she is down 3 inches in her waist!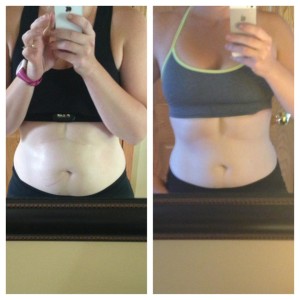 "Took some progress pics earlier this week… I get so insecure posting them but I just want to shout from the rooftops that this works! Beachbody and Shakeology have changed my life and I am so grateful. New goal is 15 more pounds by Thanksgiving!" Christina P.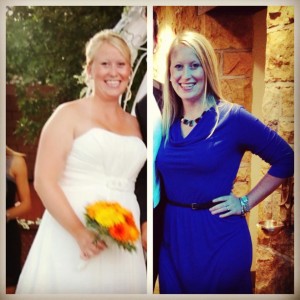 August 2011 to August 2013. I committed myself to this lifestyle… Truly committed… Just 3 short months ago. It's amazing what one decision can do for your life!!!
Pretty amazing what you can do when you don't make excuses! "I used to be the ultimate excuse maker. Then I realized the reasons I gave for my excuses was the very same reason I felt the way I did! It's time to stop the excuses and start living the way you've always wanted to… happy and healthy!" Christina P.
Christina is not only a rockstar in her progress, she is also using her amazing tips and helping others reach their goals! She is blowing her goals out of the water and changing 1 life at a time!
What could you achieve if you did not make excuses?
Are you the all time excuse maker? I can't get up early because I have kids that don't go to bed until late or a newborn that is up all night, I cant workout after work because I have to make dinner and clean up after everyone, or I have to watch my TV show! Make the time now, or pay for it later!
Make the Decision today to change… Be a better you! get the support and help you need by joining a challenge group!
Watch this video on what a Challenge is! Then let me know if you want to join by commenting below! Have questions? Email me: nminton24@gmail.com
TAKE THE CHALLENGE
Comments
comments