So as you all see I haven't posted since May 29th, WEIRD for me because I post at least once a week.. Well I was having work done on my website and switched things around, that in return erased a few posted Items… I got busy with the trip out to Vegas for Beachbody Coach summit (WHAT A BLAST) and then 2 weeks at the beach! (in the middle of my 2nd week now) SO, I am throwing excuses away and making a promise to post for you all! I will post with recipes, tips, advice, whatever you ask for! So don't forget to leave me your comments =)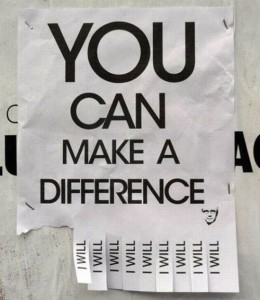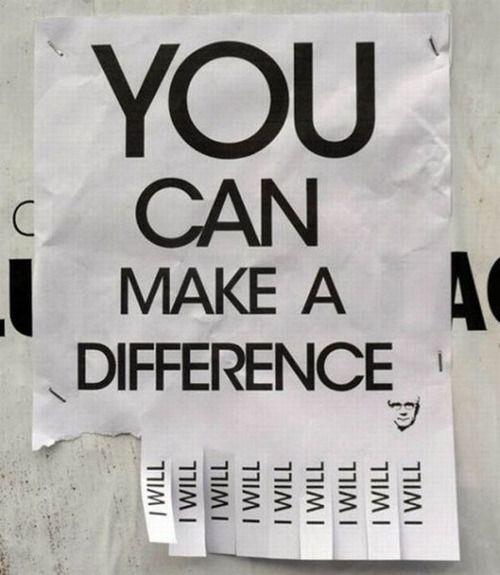 Monday will be MOTIVATION
Tuesday will be TIPS for the Readers (whatever you ask for)
Wednesday will be WILD (something I feel that is in need for you all)
Thursday will be TRANSFORMATION Thursday
Friday will be FOOD: Recipes I use or I will be using!!!
***If you want something special you need to request it =) I love helping my challengers with their needs which means I am probably helping others as well!
Recap from the last few months! Fitness: I did Insanity/ Chalean Extreme hybrid leading up to Vegas in June- Results were great!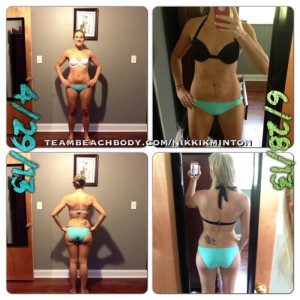 I am now doing T25, on week 5 super excited for my results to be reviled! I lost 8lb within the first week (4 of which I gained in Vegas) But I feel stronger and more toned than before I started and its nuts to say this is all happening with a 25 min a day/ 5 day a week program! YES that excited me!!!!! We have a new Vanilla Shakeology out now that tastes like Vanilla Bean or Cake Batter as I like to think =)
Business: We were in Vegas for 7 days and I learnt a lot for my business, was treated as a queen as being an elite coach we got a ton of special treatments! (Floor seating, Desserts, 1st to look into the C.O.R.E, and much more!!!!) I advanced to 5 star diamond which is a HUGE milestone in the beachbody Business and that excited me =) Business is great- my leaders are emerging and ROCKING it out by helping people reach their health and fitness goals =) The amazing thing about this business is I get paid to help people, I LOVE what I do and each and every day I wake up and CANNOT wait to check in with my amazing coaches and challengers to see what they have going on today or the night before!
Family: My kiddos are growing up faster than I could imagine!!! We finished the school year out and My daughter will be starting Kindergarten in the Fall and Son 2nd year of Preschool!!! It is hard to believe he is only 3- he is diving, doing back flips, and swimming in the deep (5-8ft) of the swimming pool! They love the beach, sand, and jumping waves!!! Both love throwing tantrums because they are spoiled but I love my kids and don't want to wish these years away!!! 2 kids 3 and 5, all while i'm only 26! LOVE IT! Love growing up with them, they are teaching me more than I think I teach them!!!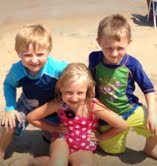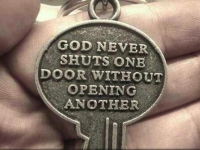 Faith: My faith has been tested throughout the months of how much I put into God and how much I trust him with my life! I have had to sit down and say a prayer several times to ask God if this was truly my life that he has chosen for me? I did not know why I was given this life; the health, happiness, and financial rewards of being a Beachbody Coach, the endless days of no patience with my marriage and kids, and the fulfill meant of getting through everything thrown at me! Yes my life is complicated at times, do I stop to thank God for everything I have because there are many people out there that have nothing! I sure do! I surrendered my life to him, he has my life in his hands, he will tell me what i will lose and what I will gain in this life! I am blessed to have the family and friends in my life that I do! I and very grateful for my faith and the way of being about to use the negativity to my advantage to ask God to help me through!
I AM GLAD TO BE BACK TO MYSELF! FEEL FREE TO HELP ME FIND MY WAY BACK TO WEEK LONG BLOG POSTS WITH TIPS AND ADVICE ON WHAT YOU WOULD LIKE FOR ME TO SHARE =)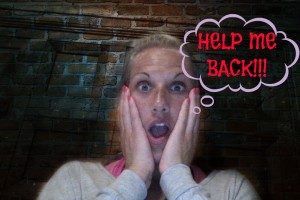 NMINTON24@gmail.com or find me on Facebook
Comments
comments