How many of you LOVE Pulled beef, but want a new or healthier version??? Well, I know my family loves pulled beef on Italian rolls… So, I thought I would try a "Pulled Chicken over Brown Rice" and it was PERFECT! Everyone loved it, even my two kids!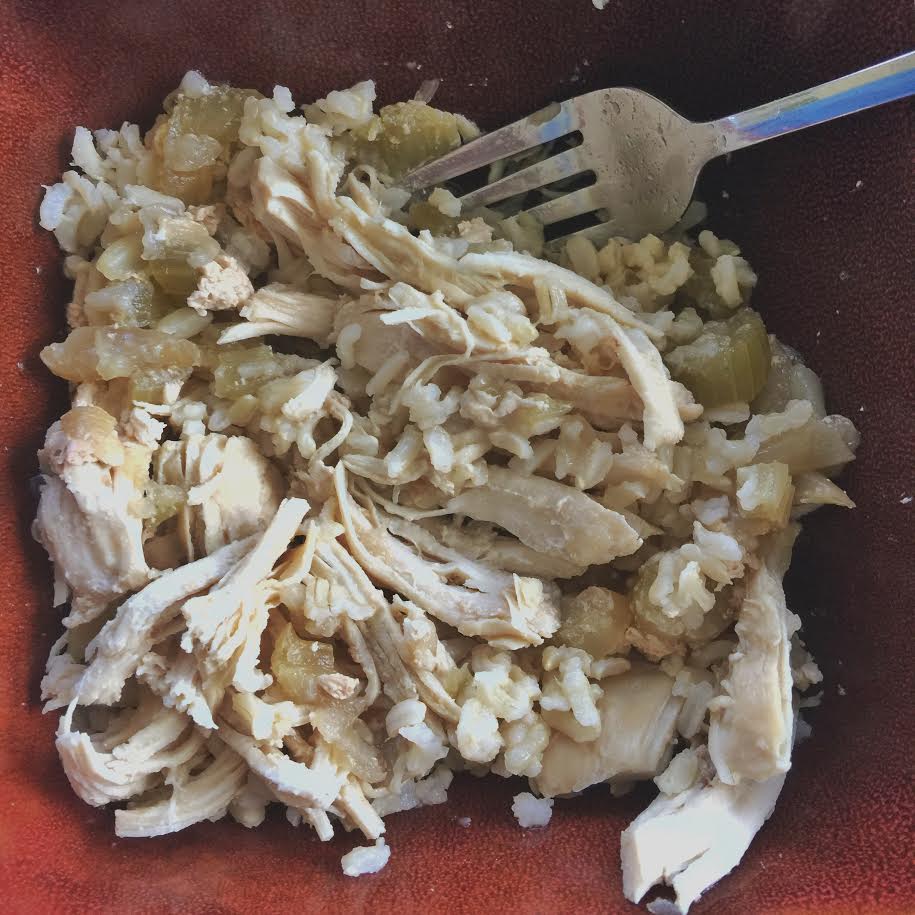 Directions: 
1. Add into Crock Pot:
4 Chicken Breast (Add Desired amount of Chicken in CrockPot)

1 large onion 

2 stalks of celery

3 cups of Chicken Broth

1 tbsp of Garlic Powder (you can also use minced or fresh garlic)
2. Put on High for 2-4 hours of Low for 6-8 hours
3. Use 2 forks and pull chicken apart
4. Turn off and Let sit for 10-15 min to pull all juice together
-While Chicken sits, make your brown rice/quinoa!
You Can make with a veggie or not, you can serve on rolls or over rice or quinoa, you make it however you want for YOUR family =)
***This Recipe Made for 2 Adults, 2 Children, and had left overs for 2 adult lunches!