Pay Attention to EVERYTHING you eat: Fresh Veggies, Lean Meats, and foods lower in fat and higher in fiber are the basis of nutrition
-What you eat is a DIRECT effect on everything from how your body works to your mood to the amount your body burns and stores.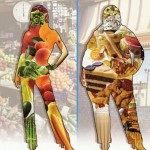 – WRITE EVERYTHING DOWN (or use myfitnesspal to have a journal of your food intake)
– Balancing the types of food you eat are important! Make sure you get enough protein!
– Try to sticking with Michi's Ladder as a guide- The closer you are to the TOP, they BETTER results you will get =)  It is a DIRECT relationship and CANNOT be overemphasized! (http://www.teambeachbody.com/eat-smart/michis-ladder)
-No Matter how much you exersice, if you are not watching what you eat than that layer of padding over your belly and thighs-WILL GO NOWHERE!
– Give yourself 3 weeks of eating at the top tier of Michi's Ladder and your results will STARTLE you =) YOU GOT THIS!!!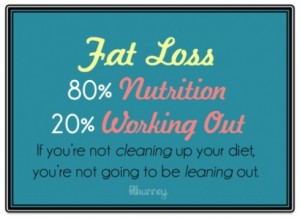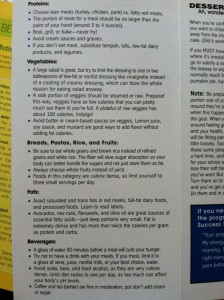 Portions and The Right Foods: Every Meal should be conservative in portion sizes and have fairly even ratios :Protein 30%, Carbs 40%, and Fat 30%
–       Use Fresh Veggies and fruits to replace processed foods and you will lose weight!
–       Skinless white meat in BETTER than red meat
–       Egg Whites have LESS fat than whole eggs
–       When looking at a plate full of fat or carbs (pizza or pasta) eat half f your normal serving. Do not overeat!
–       Choose Low- density, high-fiber foods when possible.
Shakeology is ONE meal where you KNOW your body is getting the right FUEL!!!
To get in on all of my tips and advice, join my team @ teambeachbody.com/nminton24 or subscribe to my newsletter!
Comments
comments