I started P90X2 on January 1, 2012- I wanted to kick off the New Year with a BANG!!!! Well I just did that with P90X2! IT IS A CRAZY INTENSE WORKOUT!!! BUT I LOVE A CHALLENGE!!!! It is a 90 day program with 3 phases, you can do each phase as you feel necessary! I did Phase 1 for 3 weeks, Phase 2 for 6 weeks, and Phase 3 for 3 weeks! When I got to week 3 of phase 3 I was starting to get discouraged- because I did not feel I was getting the best results, but then took pictures and saw I had ABS!!!!! So I really think it was the Repetition of P.A.P Upper and P.A.P Lower and I was getting BORED =( I like variety in my workout weeks!!!

Food: My diet during P90X2 did not change much at all!!! I would Eat the same thing all week and just switch the days around! Shakeology was mystaple go to Nutrition! CONVENIENT, YUMMY, and FULL OF NUTRIENTS AND VITAMINS I NEED!!!!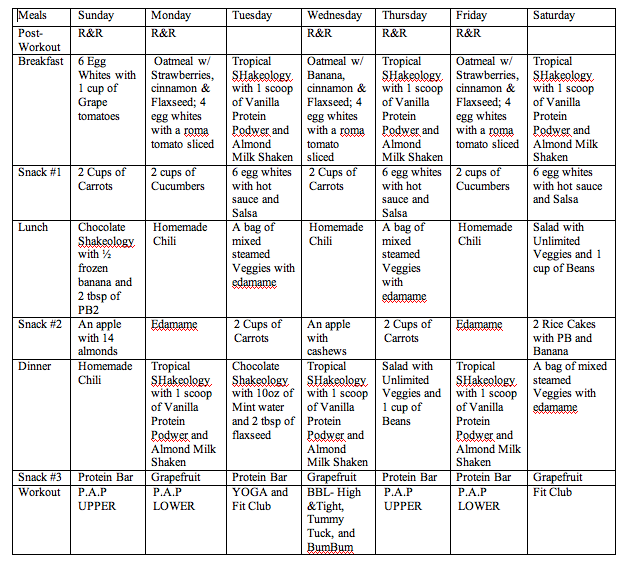 I lost 7 lbs in this transformation- Which I was just looking to tone! But I will now work on toning and staying at my current weight 130!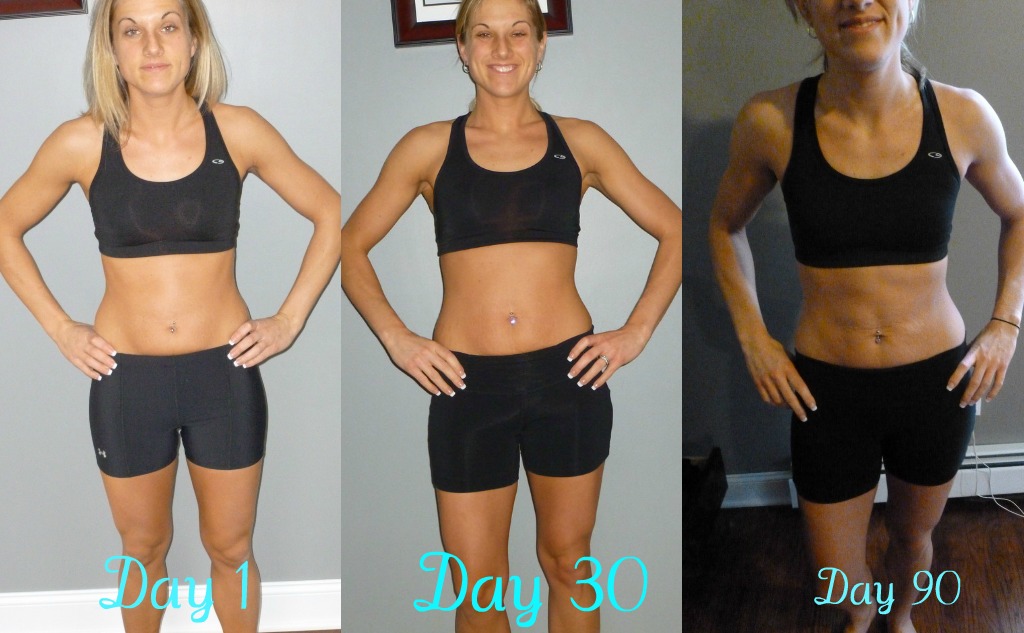 What to get in on my next challenge?? MESSAGE ME TODAY!!!!