My Husband started with Insanity in July 2011 after watching me do a round of P90X and really BELIEVING the programs worked! He started with Insanity and started fresh, cut pop completely out of his diet and in month 1-30 days- he dropped 30lbs! He did not follow any other diet- he still ate how he wanted, just cut pop out! Then month 2 he started to watch what he was eating and limited the pizza and hoagies, fried food, and fast food. He started  to tone on top of losing weight!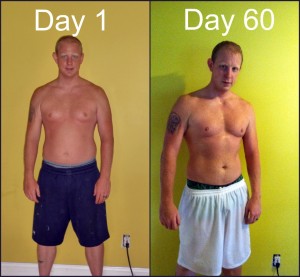 After Insanity we did a P90X/ Insanity Hybrid while we waited for P90X-2, January 1st was our start date! While doing the hybrid, Chris lost another 10 lbs! And REALLY got serious about he was eating! He started drinking shakeology daily, a salad while at work, and a lean meat meat with Veggies at home! We would only have a starch or carb once or twice a week, and always had fruits and veggies! The hardest part was the holidays and going to houses that did not have such healthy selections- but we made it through the holidays and his results are here to show…
Once the holidays were over and our P90X-2 had arrived- we were ready to start!!!!! P90X-2 was a way to help us get stronger!!! It helped with our performance and helped us show ourselves we were stronger than we thought! Eating had stayed pretty clean with 1 cheat meal a week- it was our dinner out night! My husband works pretty crazy hours so we only had 1 evening as a family so we would take the kids our to a play house, bowling, or the park and get dinner! So even with his crazy work hours, he managed to wake up at 5-5:30am every day to get his workout in before work! If you would have asked him in July 2011 if he would ever wake up early to get a workout in- he would have called you crazy! Well I can say he is CRAZY about his health and fitness now, so if it means wake up at 4:30a because he works at 7a he will do it, or workout at 12midnight and wake up at 5:30a he would do it! I AM SOOOO PROUD OF HIM!!!!!!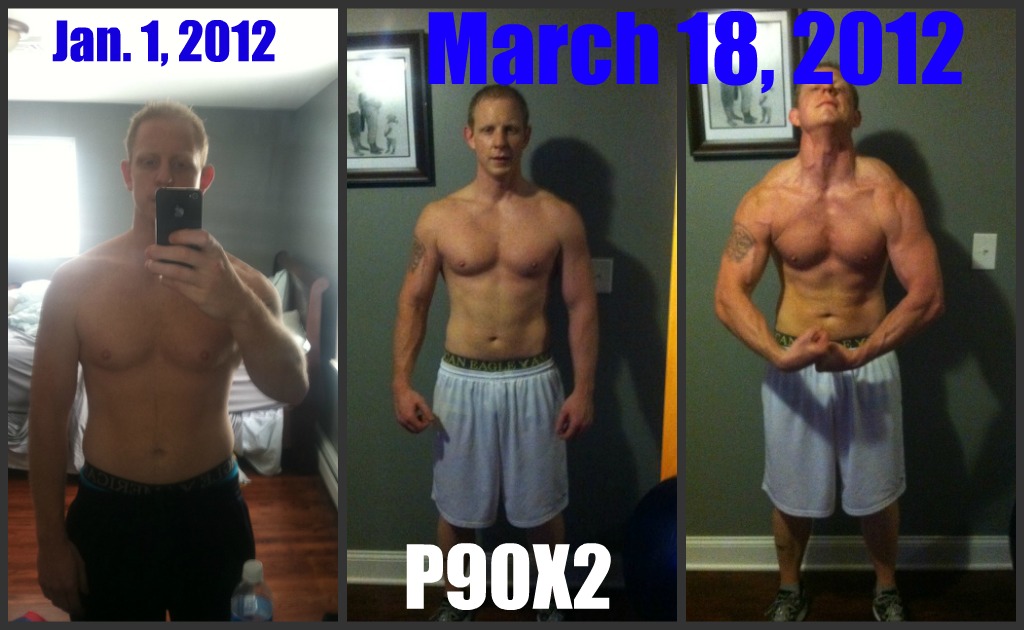 This is not the final product- he is on to Insanity Asylum/ P90X hybrid because he wants to bulk up instead of losing anymore weight!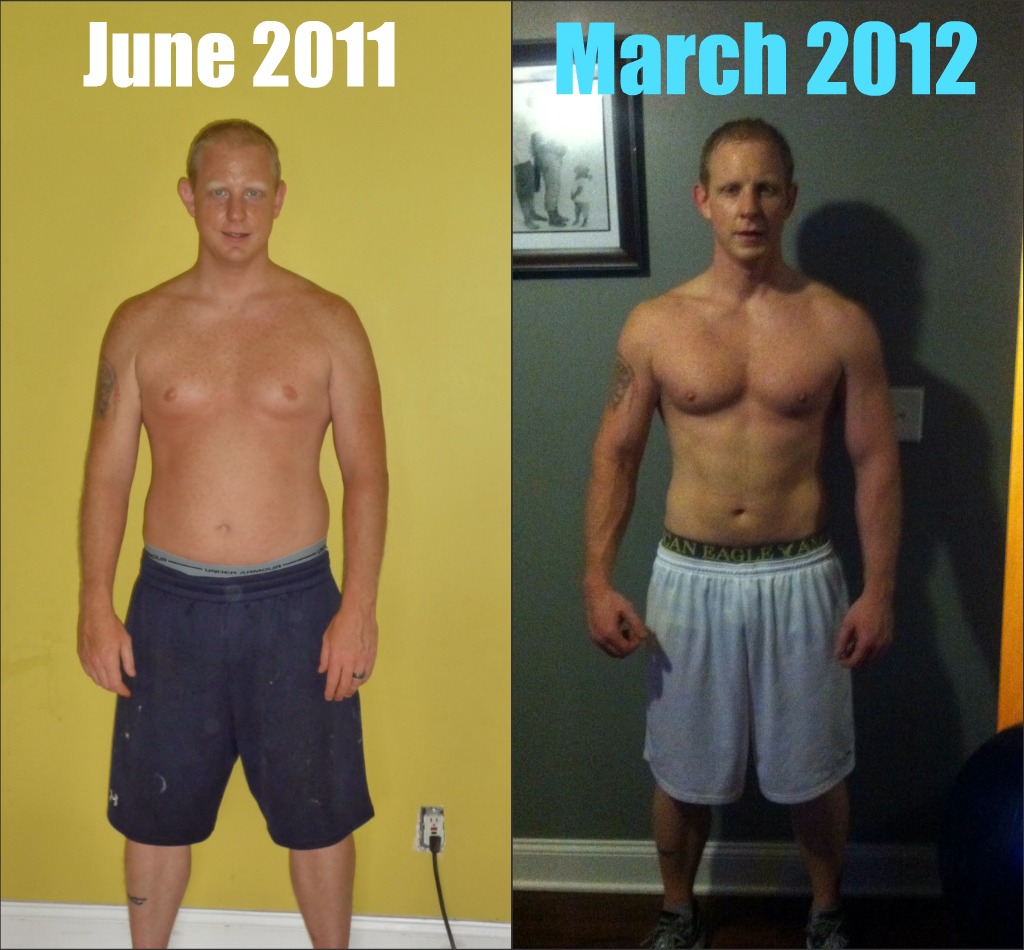 I am sooo proud of how far he has come from Day 1- not only Physically, but MENTALLY! He now realizes how important it is to be healthy and eat the right things- 1 to show our kids the importance of being health but also 2 to be able to do his job 100% and not get out ran but someone!
Want more information on how to get fit and healthy?! EMAIL ME TODAY!