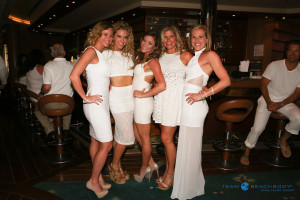 Being an Elite Beachbody Coach is pretty awesome, you get many perks, and fun things… BUT nothing tops FREE trips! As a Beachbody coach you have the opportunity to WIN and EARN ALL Exclusive trips! This year it was a Cruise to Cozumel and Cayman Island Mexico… Next Year it is CANCUN MEXICO! How would you feel to earn an all inclusive trip to a private resort with positive people that will only make you grow? PLUS earn cash to pay for your airfare?????? AMAZING right!?!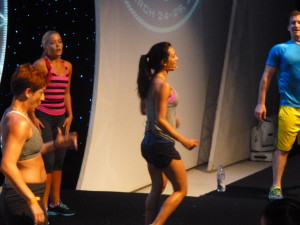 You get to workout LIVE with the amazing Beachbody Trainers!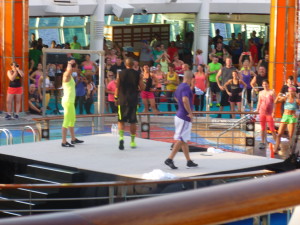 Workout with 3,500+ other Coaches!
Bond with your amazing Coaches and Team who earn the trips! Usually the Leaders on your Team that have ROCKSTAR powers =)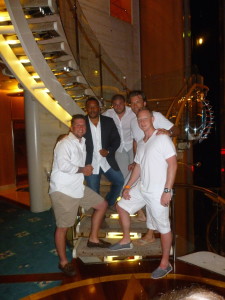 Husbands get to meet one another, bond, and talk about the support they have for us women! Sometimes the husbands are not supportive, but bring them on a trip like this and it is guaranteed to change their outlook!
This trip was amazing, nothing like any before… why?
I was able to bond 1:1 with my team, see into them, deep meaning behind this business for them!

I was able to brainstorm and strategize with other amazing and successful coaches that want to grow and help others grow!
We were able to refresh and regroup, enjoy our hard work from 2013
LIVE workouts with trainers? YES it pushes me harder now to know I CAN DO IT and pretend they are face to face with me =)
My husband was able to be with the other men behind the scenes of these amazing and successful women in my life!
How will a Trip like 2015 Cancun Mexico help you build your business?
You will grow your business by earning the trip.

You will show that you are in it to win it and be amongst the TOP coaches in the business.
You will be able to meet and mastermind with other successful coaches beyond the computer, surround yourself with people that will build you up!
You will show others out there that if you did it, they can to!
YOU will get to workout with the AMAZING trainers!
Who does not want this?
Become a Coach and Join US
Comments
comments