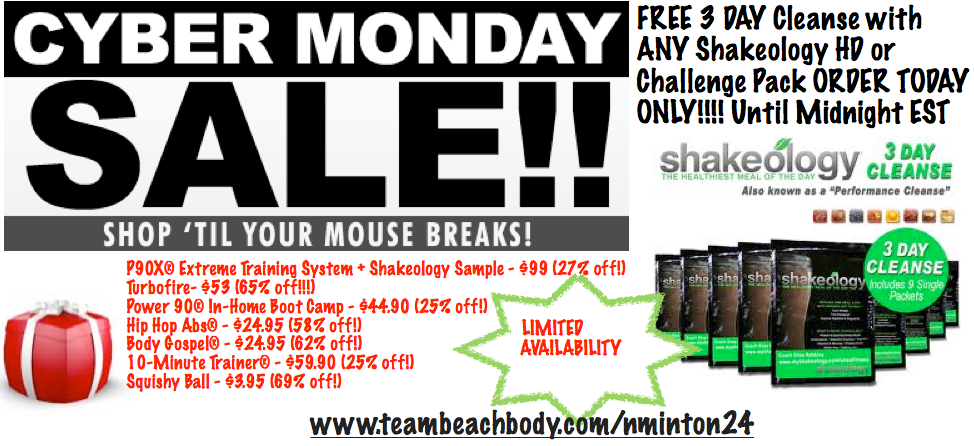 TODAY ONLY UNTIL MIDNIGHT EST!!! You will get a FREE 3 Day Shakeology Cleanse to help you JUMP START YOUR WEIGHT LOSS AND FITNESS JOURNEY! CYBER MONDAY DEALS!!!!
Give the gift of health and fitness to yourself or someone you love this holiday season!!
-Free 3 Day Cleanse to Jump Start your journey ($50 value)!!!
-Shakeology helps lower blood pressure, bad cholesterol, reduces cravings, and helps you lose weight! BONUS!!! Who doesn't need that RIGHT NOW!!!
Message me for the details!
I also run challenge groups to keep you EXTRA Motivated and Accountable! TAKE THE CHALLENGE