If I could provide you with a 21 day workout and meal plan that helps you with portion control so you know everything you can eat, get away with, and you could lose 10 + pounds in 3 weeks, would you be interested?
What would you do if you could eat what you wanted in moderation and still lose weight? You can still over eat with healthy food! If I told you you would have the exact Containers that you could fill up and eat what was in them… what would you say?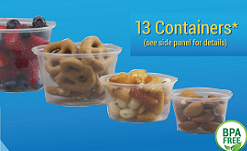 How many of you eat a salad with croutons and cheese and ranch dressing? Yes there are more calories in that than a Burger, its all about what you are willing to sacrifice and if you are willing to watch your portions!
Want to be the first one with your hands on this great program and new way of life… 21 day fix?
Sign up HERE to be the first to know when you can get your hands on this amazing program!!
Comments
comments