It is that time again… Kids are off to school and we just aren't sure what are in the school lunches. We as a family have changed to clean eating and very limited to no processed food and now my daughter is in Full Day Kindergarten and will be eating lunch at school. So as a mom of clean eating and transforming our nutrition I have been thinking of ways to pack a healthy lunch and snack for her!
Uncrustables are one of the quickest lunches out there and YES i have bought them before but why buy them if you can make your own?
Step 1: Get your ingredients- We choose Ezekiel 4.9 Bread (Sprouted Grain), Natural Welches Jelly (until I make my own), and Natural Smuckers Peanut Butter
Step 2: Cut off Crust and  Save for Bread Crumbs!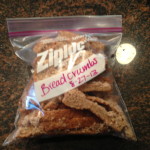 Step 3: Put Jelly and Peanut Butter on Bread- HAVE THE KIDS HELP =) Super fun and exciting to help make their lunch!
Step 4: Put Peanut Butter on Jelly or vise versa and Seal Edges
Step 5: Put in foil then Freezer Bag- Put Date on and what it is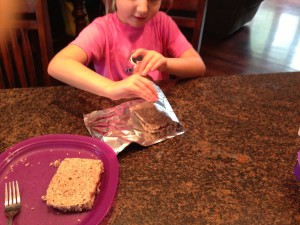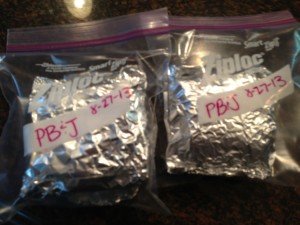 Step 6: Take out of freezer and put in kids lunch!!!! They will enjoy a fresh and alot less sugar PB&J!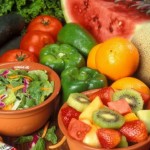 Snack Ideas:
Fresh fruit and veggies sliced up! Super easy and nutritious!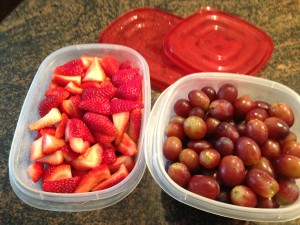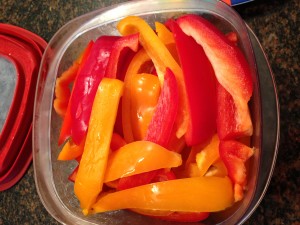 Rinse, Cut, Store, and Package for lunch the night before!
My Kids love all of these snacks and when I have them help me decide what to pack, they are more excited to take lunch to school!
Stay tuned for some other healthier school lunch ideas =)
Want to know how to make something healthier? Email me or comment below!