Be the first to discover P90X3, Tony Horton's newest workout breakthrough! This is extreme fitness, ACCELERATED!

I've had the privilege of working out with Tony on numerous occasions now, and tried P90X3 in September with Tony. I even have the P90X3 Warrior workout-got it as a "gift" as an Elite Beachbody Coach, and absolutely love it!
P90X3 is being released December 10th, 2013! This all new workout program from Tony Horton is P90X, but only 30 minutes a day! It includes:
20 workouts
all of which are 30 minutes in length
a cool down stretch DVD
Mixed Martial Arts inspired, but a total body workout each day!
The entire P90X3 extreme fitness accelerated workout program is 90 days in length, and will transform your body. It will get you in the best shape of your life, no question.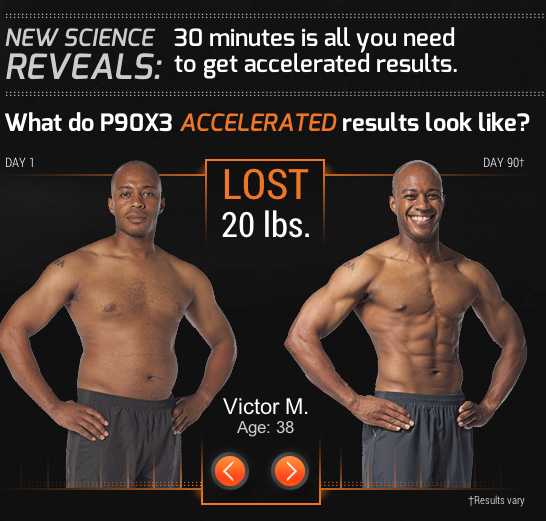 Be the first to have your hands on the newest P90X3 program! I know its going to sell out! 30 minute workouts, working your whole body- from mixed martial arts to yoga, to push ups and squats! P90X3 is no joke going to be the HOTTEST program out there!!! Get on my list to be contacted on Dec 10th when P90X3 is ready to be released!
Email me @ nminton24@gmail.com, Friend Request and Message me on my Facebook, or simply fill out this form and I will email you when it is time to place your order of P90X3 for this holiday season!
Comments
comments