How many of you LOVE sweets??? Tis the season for all of the cookies and pies! I am a sucker for cookies and sweets! I want to share a few of my favorite recipes for you to keep yourself in check this holiday!!!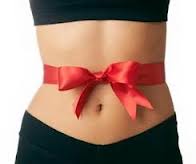 Shakeology Nutty No-Bake Cookies
1 Cup of Chocolate Shakeology
1 Cup of All Natural Almond Butter
1 tsp. Pure Almond Extract
1 Cup of quick cooking rolled Oats
1/2 cup of raw Honey
Combined all ingredients in a bowl and mix with a spatula, roll mixture into 24 balls, each 1 in in size. Flatten or form into cookie shape!
Super Berry Pops
1 1/2 scoops of Greenberry Shakeology
1 cup unsweetened cranberry juice
1/2 cup fresh or frozen raspberries
Place ingredients in blender, Blend until smooth. Pour into Individual 4 ice pop molds and freeze for atleast 4 hours or until set!
Shakeology Frozen Fudgy Oat Bars
1 scoop Chocolate Shakeology
1/2 cup old-fashioned rolled oats
1 scoop of Vanilla Protein Powder (I use Vega Performance)
1/2 cup all- natural peanut butter
1/2 ripe medium banana, mashed
Combined all ingredients in large bowl, mix well, Place in 8×8 inch pan that is lightly coated with spray. Cover with plastic wrap and press down to flatten into pan. Freeze for 3 hours. Cut into eight bars! ENjoy =)
Please post below your favorite Shakeology recipe!
You can also head to www.facebook.com/mintonfitness for great recipes and tips this holiday season (don't forget to "like" it)
Comments
comments