Holiday Shakeology Recipes! You don't have to have a set back on your health and fitness goals by indulging into a Pecan Pie or a Gingerbread Man! Check out these DELICIOUS Recipes!!!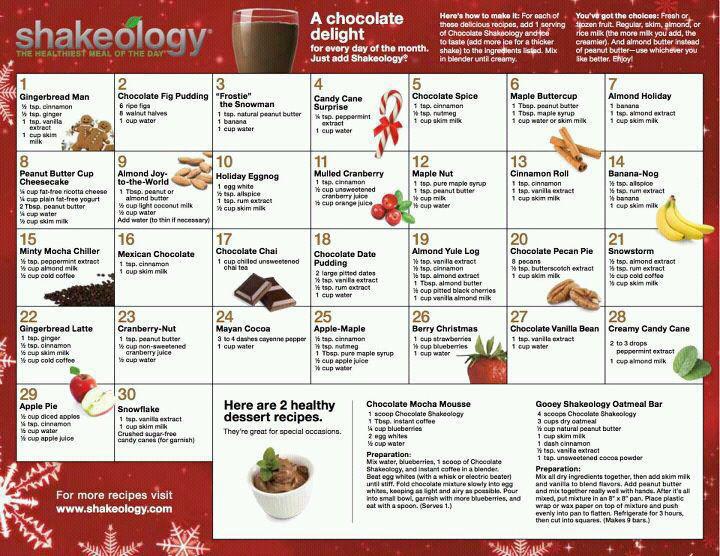 Want to try Shakeology? Message me for an Individual packet  or go to my site for a month supply- When ordering, order on AUTO SHIP so that you can receive FREE SHIPPING and 2 FREE Gifts!
The Healthiest Meal of the Day, that will give you the energy you need to get through the day, help with regularity,  health disease, and help YOU lose weight!
Comments
comments