Vegetable soup has been a comfort food for me and my family for a while now, we live in Pittsburgh, PA and it gets COLD HERE!!!!! Some staple warmer uppers are soup and hot chocolate- so yes I needed to find a healthy recipe so my family still could get warmed up after sled riding and being in the cold!!!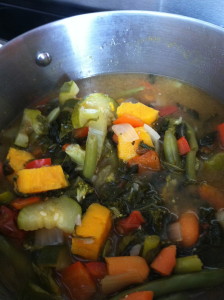 So every time I make my vegetable soup the Veggies vary! I tend to just use what is looking SAD in my refrigerator!
The base is low sodium, organic, Vegetable Broth and water with garlic-himalayna salt- and a few other spices all to taste (I use parsley, cayenne pepper, and any other herb that is in front!)
The major vegetables that are a constant in my soup is 1 onion, 3 carrots, and 3 stalks of celery (i cook for the whole family so my batch is larger and we have left overs for a few days)
Then I add 2 zucchini's, a small head of broccoli, a cup of tomatoes, and a pepper
I let that boil and when it comes to a constant boil (20 minutes) I then add 3 cups of spinach and kale then let it simmer for an hour!
***Optional and I love this, i add a lb of beans (usually kidney or black) gives it flavor and your protein!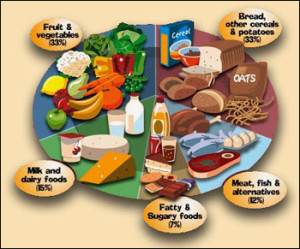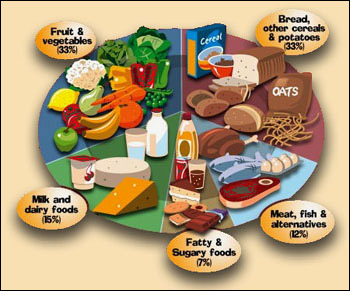 Sometimes you don't realize how important vegetables are or even just a well balance meal! I have a protein and complex carb with every meal! It keeps me full and I know I have the proper nutrition!!!
Please give me your feedback when you try this recipe =) Also if there is anything you would like me to try, make clean, or give you feedback on please contact me!
Comments
comments