Many of you have been asking me if I am going to post the recipes for the reset and so I decided I would post my Favorites!!! So here they are…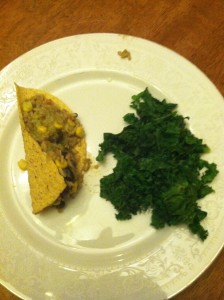 Black Beans and Rice
3/4 cup of brown rice
1/2 cup canned low sodium black beans
1/4 tsp. extra virgin olive oil
1/8 tsp. ground chili powder
1 pinch ground cumin
1/4 tsp ground coriander
1 tsp Brag Liquid Aminos
While rice is cooking, heat beans gently in saucepan until very hot. Drain and return to pan. Add Oil, spices, and amines. Stir well. Gently fold beans into cooked rice. Serves 1.
***I then added 1/4 cup of fresh corn, 2 Tbsp of salsa, and 1 cup of guacamole (spicy for me) with a Corn tortilla and steamed kale
Roasted Root Medley
1/4 medium sized yam, washed and cut into 1 inch chunks
1/2 large carrot, washed and cut into 1 in chunks
1/2 large beet, washed and cut into 1 in chuncks
1/4 yellow onion, peeled and cut into large wedges
2 tsp. extra virgin olive oil
himalayan salt to taste
Preheat oven to 400. In bowl toss all ingredients together. Spread on a cookie sheet and bake for 40-50 minutes or until tender, turning once or twice to prevent burning. Serves 1.
***PLUS 1 cup of toasted millet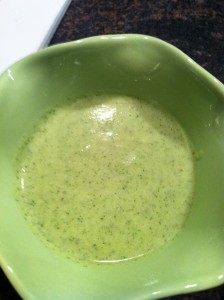 Zucchini- Cashew Soup
1 large or 2 small zucchini, cut into chunks and steamed
1/4 cup raw cashews
himalayan salt to taste
herbal seasoning or fresh herbs, like basil or dill optional to taste
steamed veggies (if you want it chunky)
Soak cashews in enough water to cover for 1 hour, drain. Combine cashews, zucchini, salt, and seasonings in blender and mix until smooth, adding water as needed for desired consistency. Pour into saucepan and reheat gently, but do not boil. For chunky soup, add steamed veggies. Can also be served cold. Serves 1.
These were my favorites and I hope you enjoy them as well!!! Post below what you think! Reset NOW