Spotlight on Shakeology ingredient: Pomegranate Powder! Studies have shown that drinking pomegranate juice regularly has been shown to decrease blood pressure and improve blood flow to the heart. This means that it is a great 'heart health' supplement and its effective in reducing heart disease risk factors. Drink up!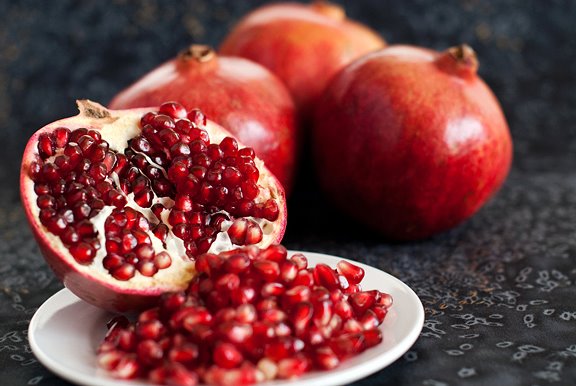 Pomegranate is used to treat a variety of conditions because it is a rich source of antioxidants and vitamin C, according to the University of Maryland Medical Center or UMMC. Antioxidants can help to protect cells from damage by dangerous chemicals known as free radicals and may also reduce inflammation. But there is little research evidence in humans to prove the benefits of pomegranate juice dried powder and there may be some risks. Talk to your doctor before taking pomegranate.
Heart Disease
Some early research indicates that pomegranate may improve blood flow to the heart but it does not appear to prevent the narrowing of the arteries that can lead to heart attack and other heart problems, according to MedlinePlus. There is conflicting evidence on the benefit of pomegranate for both lowering cholesterol and blood pressure, risk factors that can lead to heart disease. All of these studies have been preliminary, and more thorough research is needed to prove whether pomegranate works to either prevent or treat heart disease, according to UMMC.
Cancer
Early research in animals suggests that pomegranate might slow the growth of tumors, according to UMMC. But too little of this research has been done in humans to judge whether there is a real benefit to pomegranate. A study in men who had been treated for prostate cancer found that those who drank pomegranate juice every day might have delayed the return of the disease. But the finding is preliminary and more research is needed to confirm it.
Arthritis
Pomegranate may block inflammation in the joints that leads to arthritis, according to UMMC. But so far the only studies that suggest this have been done in animals. Without research in humans it is impossible to say whether pomegranate works to treat arthritis or not.
Other Uses
There is some preliminary evidence that pomegranate may be useful to treat gum disease, according to MedlinePlus. But there is not yet enough research to prove a benefit. Pomegranate is also used for a number of other conditions, including intestinal worms, weight loss, diarrhea, dysentery, mouth infections, sore throat and hemorrhoids. There is too little research on these conditions to know whether there is a benefit to pomegranate.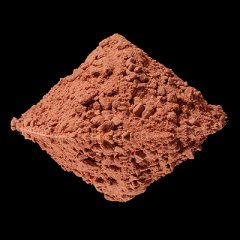 Find More Information on Shakeology
HERE
.
Comments
comments